Press release of 05/08/2022
The CDU member of the Bundestag, Erwin Rüddel, recommends this year again to apply for the parliamentary sponsorship program (PPP), which can take place immediately and for which he is again political sponsor and acts as contact person and accompanist.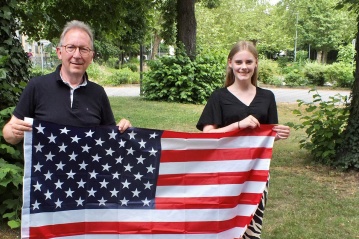 Region. Anyone curious about the United States and open to new, different and surprising things, who wishes to get involved and become a junior ambassador for an exchange year and who meets the conditions of participation can apply, according to the corresponding press release from the von Rüddel office.
The PPP offers high school students the opportunity to experience what it means to be "school spirit" and accommodation with an American host family. The scholarship covers flight, accommodation, tuition and insurance costs as well as the preparation and support of professional exchange bodies.
With the PPP scholarship, young professionals can work at a US company for six months and attend college for six months beforehand. The PPP offers the possibility of acquiring international professional experience and making contacts which can be an enrichment for one's own career.
Young professionals also learn about daily American life in host families.
This scholarship includes full preparation and mentoring as well as program costs such as airfare, insurance, and accommodation. For young workers, an additional contribution of 5,000 euros is recommended – for example for the purchase of a car.
Applications are possible during the application period ending on Friday, September 9, 2022 via the online service of the German Bundestag (www.bundestag.de/ppp). Full scholarships are also awarded in the USA under the PPP. A total of 350 young Americans will come to Germany from September 2022 for ten months. (PM)
---