Research reveals that more than 70% of professionals in the region want to change jobs; with more positions to fill than qualified professionals on the market, managers juggle to build and maintain their teams
It even looks like an alternate reality. And indeed, it is. As Brazil records an unemployment rate of 11.1%, the IT sector is experiencing a reversal, where skilled professionals can "choose" their jobs and employers strategize to retain them in their companies.
This reality is only possible thanks to an account that does not close: there is a growing demand for technology professionals and few skilled workers.
A recent study published by Brasscom indicates that approximately 53,000 people are trained each year in courses with a technological profile and that there is an average annual demand of 159,000 professionals in information and communication technologies, which represents a great challenge for Brazil.
The report estimates that tech companies will demand 797,000 talent from 2021 to 2025. However, with the number of graduates falling short of demand, the projection is for an annual shortfall of 106,000 professionals – 530,000 five years from now.
"The result of this mismatch is the appreciation of professionals who are increasingly challenged by larger companies who need their services to continue to grow their business," he says. Alan BatistaCEO of rebase.
Culture and actions to retain talent
More valued than ever, well-trained IT professionals are empowered to choose where and how to work. This is revealed by the Gartner survey carried out in 2021, which finds that globally, only 29.1% of workers in the area intend to stay in their current job; in Latin America, the figures are even more expressive, registering a rate of 26.9% of professionals who do not intend to continue where they are.
Aware of this, the leaders have reinvented themselves so as not to miss these musical chairs. This is the case of rebasea software development company that has realized that developing a more inclusive corporate culture can encourage more talent to stay.
"We have solid training for those who start with us, intensive in the first 45 days and immersive from there. We treat all people the same, regardless of junior, full or senior, this allows the newcomer to work on tasks of any complexity and with the support of the whole team, making our environment a workplace sure," says Batista.
already the guidance, a company specializing in the development of smart technologies for Telecoms and automated invoice management, has created a gamification program to reward its team. This is how "For You" was born, a kind of internal social network that rewards and recognizes the best initiatives of its employees.
In "For You", any collaborator on the team can recognize another collaborator via a post, where everyone can interact to generate engagement.
According to the CMO of guidance, Edouard Camargo, managers, in turn, become aware of these initiatives and can award points that are exchanged for items and experiences on the platform's marketplace. "Each action counts in this dynamic which aims to promote discussion and stimulate the team, even years of service are converted into points which multiply with each new cycle that the employee remains in the company. We have noticed a significant increase in our culture, talent retention and internal communication since we started to publicly recognize the good initiatives of our team," he explains.
Technical manifesto
Due to the industry's adversities, technology leaders have come together to start a movement to find ways to cope with the sector's booming industry and shortage of trained professionals.
This is how the "Manifesto for the Brazilian technology market" was born, a document signed by 23 leaders in the segment, which highlights the importance of hiring development professionals, and not only those who already have experience. The objective of this initiative is to promote greater inclusion and healthy growth for people, businesses and the market.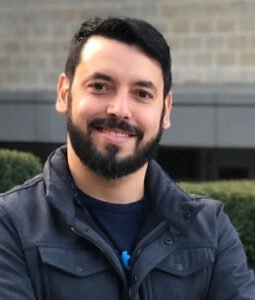 "It's a talent race that we can't win. The organizations themselves have not bothered to train early career professionals, favoring only those with more market experience. We also need more incentives from public policies that facilitate market entry," he explains. Victor Cavalcanterepresentative and CSO of Lambda3an organization that also signs the Tech Manifesto.
In one of the actions that preceded the Manifesto, the "Devs of the Future" program of Lambda3, develops an environment of learning and experimentation that has created opportunities for people who want to work in software development. The objective is to democratize access and offer opportunities to professionals in transition or at the start of their career. The company plans to train 40 professionals this year, who will work in its digital product teams.
"It is of paramount importance for Lambda3 be part of this Manifesto and see that the initiatives we have already taken in earnest throughout our trajectory are adopted by other companies who understand the importance of creating actions to promote changes that facilitate access for professionals in the business development", concludes Cavalcante.
* Source: Press service.