Good evening ladies and gentlemen,
Let me introduce myself, Georges Dussault, former collaborator and friend of Victor Teboul, who is today honored by the presentation of the Charles-Hindenlang Prize awarded to him by the Rassemblement pour un Pays Souverain.
Victor Teboul was born in Egypt, in Alexandria, in 1945.
In 1956, Victor and his family had to leave their native country. They were among the first Jewish families to be expelled from Egypt after the Suez War. They were welcomed by France where they lived for 6 years until their departure to Canada.
In Egypt, Victor, although French-speaking, went to English-language school. Arriving in France and unable to get used to the French school system, Victor will make the feat of continuing his studies in a private English school, thanks to a scholarship from the French government!
So it was in 1963 that the Tebouls arrived in Quebec, in the midst of the Pacific Revolution. In Montreal, Victor will continue his university studies at various Anglophone institutions, up to a PhD in French and Quebec studies, which he will obtain from the University of Montreal.
Victor therefore intended to become a specialist in the language of Shakespeare! You should one day explain to us, dear Victor, what led you to the independence movement!
Essayist and novelist, Victor had a career as a teacher. He was a professor of literature at Lionel Groulx College and taught the history of cultural communities at the University of Quebec in Montreal.
For my part, I knew Victor when he was editor of Jonathan magazine in the early 1980s. The magazine was a publication of the Jewish community, more specifically of the Canada-Israel Committee. It enjoyed good media coverage and an excellent reputation with the French-speaking public in Quebec. It generated a lot of discussion, which made it even more interesting. After studying political science and staying in Israel, I volunteered to work with the magazine.
Jonathan magazine was able to highlight the diversity of Quebec society in which the place of Quebec's Jewish community took place, and it cast a new look at Israel. It attracted the collaboration of many authors and journalists from Quebec and Israel. In addition, Messrs Gérald Godin and Bernard Landry were fans of the magazine and supported many of its projects. An interview with Mr René Lévesque, directed by Victor, made the front page of the magazine. The same interview was broadcast on Radio Canada in May 1982. The full text of this interview is published in his essay René Lévesque and the Jewish Community†
I take the liberty of pointing out that Victor recently published a Retrospective on Jonathan entitled: "Spotlight on Jonathan"† available digitally.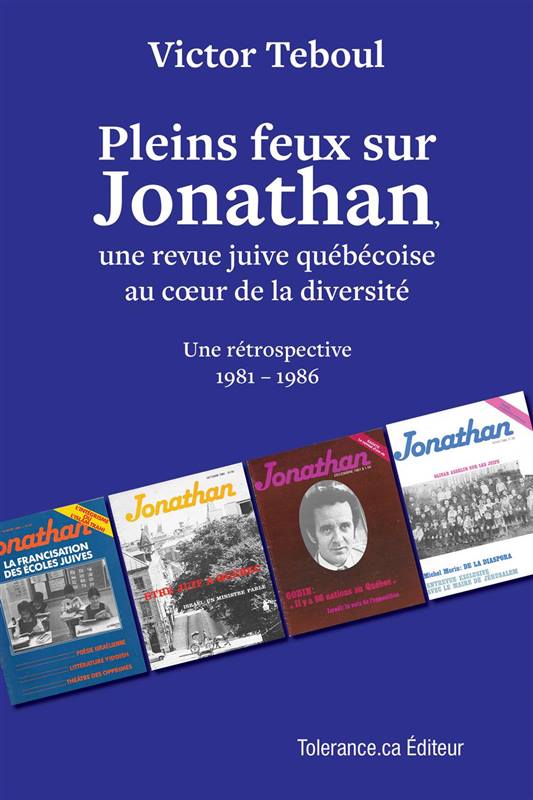 For my part, through several articles in the magazine, I also contributed to raising public awareness of many topics, especially the rise of Islamist movements and the danger they posed.
If Victor is a separatist, he is no less critical, both of his co-religionists and of the Sovereignist movement. But as we know, in his writings and his public interventions, he denounces those who accuse Quebec of bigotry and exclusion.
This explains the creation of the webzine Tolerance.ca, which celebrates its 20th anniversary this year. When the magazine publishes articles on diversity in Quebec, it is also highly critical of movements that accuse Quebec society of racism while vigorously defending freedom of expression.
With that I give the floor to Victor – Read Victor Teboul's word of thanks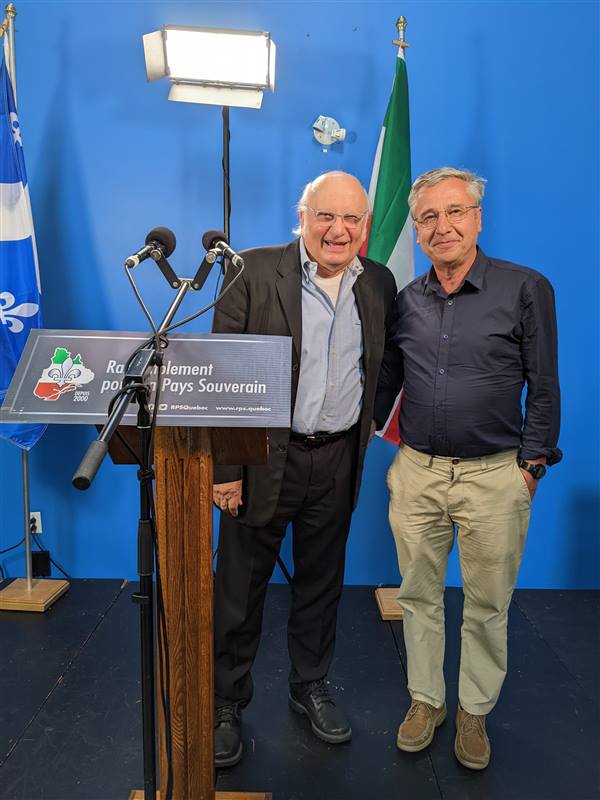 June 3, 2022