This is a recurring problem that has been going on for years. Those who live on the southern shore and in particular in the Costa da Caparica region and its surroundings had better not have mobile Internet. Especially those that advertise high-speed connections. Unfortunately most of the time the speeds are much lower than the contracted speed. And this problem is transversal to the three operators. MEO, NOS and Vodafone. However, it has not always been so. Especially when it comes to the last operator I mentioned. However, it looks like even the red giant can't handle the weekend crowds.
MEO, NOS and Vodafone: Costa da Caparica is a black spot on the map
It is true that in the height of summer, sometimes there is a reinforcement from the operators and things are not so gloomy. Now when we are in limbo, that is to say at this time when it is spring but which already looks like summer or even in June, we are entitled to speeds of 1 KB/s. In some cases, it doesn't even go that far.
Vodafone has always been the best performing operator in these situations. I say this from my own experience over the years. In fact, it is even the operator who ends up imposing more limits on downloads in terms of mobile broadband to maintain network quality. The problem is that this quality of network at the moment, in the Costa da Caparica region and its surroundings, is not maintained. That said, those who rely solely on mobile broadband where they are to work or simply surf the Internet face serious challenges. Just come on weekends. Although that does not mean that during the week things are perfect.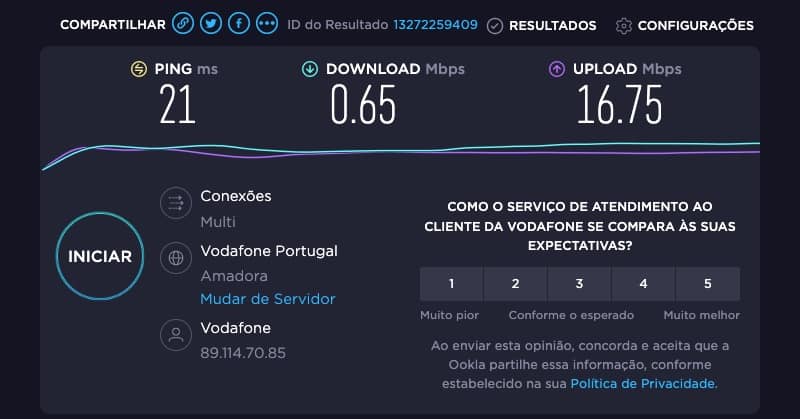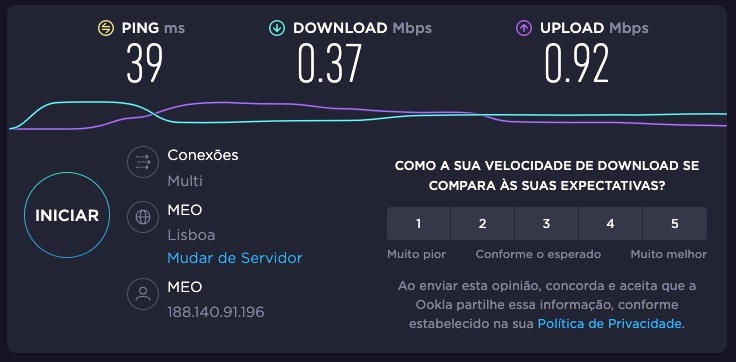 Of course, all this is justified by the huge number of people in the beach areas and such. But even so, and this being a recurring problem, it was not time for operators to be ready and provide a minimally decent service to users.
Quality standards are not respected, stations are heavily overloaded and users are ultimately the ones who suffer.
However, at a time when we are already talking so much about 5G, it would not be more important to be able to guarantee a quality of service than a "mega-speed" which only works seriously in large urban centers.
Regarding the average speed of mobile broadband and if we look at the data for April, we see that we normally have a download speed of around 69 Mbps and an upload speed of 13.28 Mbps. Now, at certain points, this is neither far nor near the truth. In fact, as shown in the images above.
But who has the best mobile internet anyway?
For this purpose, we must move away from Costa da Caparica and examine the latest data provided by SpeedTest.
Speedtest has something called Speedtest Intelligence which can analyze everything that happens on networks. This is thanks to feedback from millions of users around the world. Now it was easy to conclude who guarantees more speed. At least in theory.
According to 2021 data, the operator that provides the highest Internet access speed on mobile devices is MEO. A score of 53.50 points was awarded. Vodafone is second with 43.90 points. Finally, in third place, we have NOS. The mark was 40.23 points.
The operator with the lowest Internet access latency
Before passing some values, an aside. Latency is basically the time it takes for a packet of data to travel from one device or server to another device or computer. This means that the smaller the better.
Mobile broadband latency
In the case of mobile broadband, NOS wins with 27 ms. Then we have Vodafone with 30 ms and MEO in third place with 31. In other words, there are no big differences.
Which internet has better quality of service (consistency)
It is a very important factor. In other words, what is the point of having an Internet that for a few seconds gives us the highest speed but then is very unstable? Thus, the next ranking highlights the operators with the most stable Internet.
Thus, the operator that guarantees more consistency both in the fixed network and in mobile broadband is Vodafone. Next comes MEO in second place and NOS in third.
In which city is the internet fastest?
If you said Lisbon or Porto, you were wrong. Both on the fixed network and on mobile broadband.
City with fastest mobile broadband
In this area, the city with the fastest Internet is Braga. Then we have Lisbon. Then Porto, Vila nova de Gaia and Amadora.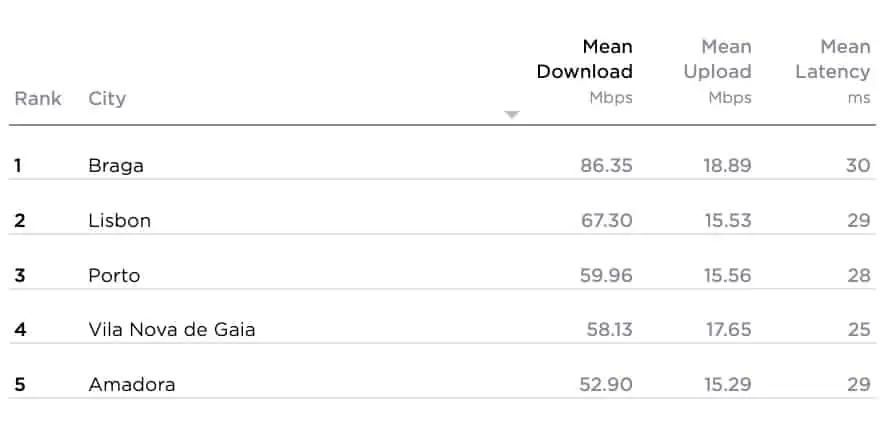 Reality
All this is very beautiful, but what is certain is that in addition to the large urban centers, operators must be more concerned with certain areas of the country, which are very visited but somewhat unknown. At least until certain phases where a booster is made.