Pharmacists and partners, Katira and Livia have created the Kalife line, which helps replenish the body's nutrients
June is the time to Cereals and cereal eco-market celebrate brand success. We have been making progress in the quality and diversity of products and services for 8 years. To celebrate in style, pharmacists and owners Katira de Carli and Livia Del Ciampo are launching the KALIFE with formulations based on vitamins and minerals to meet the needs of our body.
The formulas were designed to replace nutrients in the body, deficiencies reflecting the lack of a balanced diet, a sedentary lifestyle and the daily rush. The line goes far beyond promoting beauty, as it combats joint pain, sleep disorders, low immunity, premature aging, sagging skin, anxiety, increased stress, among other disorders that compromise the quality of life.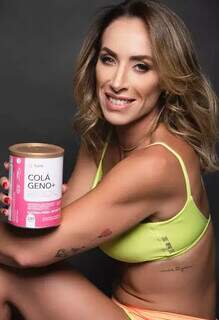 "Aware of the need for these items in our daily lives and at the request of customers, we created these nutraceuticals with convenience in mind, combining food and supplementation found in one place" quotes Katira De Carli, pharmacist and owner partner
THE Kalife it is composed of capsules that can be consumed without a medical prescription, manipulated to the precise dosage and with the agreement of the Health Surveillance.
Discover each item of the new Grão and Grão Ecomercado line: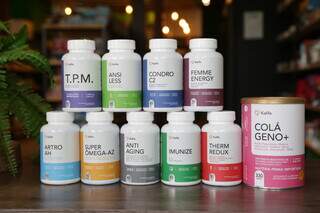 THERM REDUX – It reduces body measurements, burns fat, decreases the craving for sweets and gives a feeling of satiety. Composition: Chitosan, Psyllium, Eggplant, Chromium Picolinate, Vitamin C, Selenium, Moro Orange.
ARTHRO AH – Acts on joints, bones, muscles. Very suitable for athletes and seniors. Composition: UC-II, Hyaluronic Acid, Mg, D, K2, Ca, C, D3.
ANTI-AGING – It helps beauty from within, improving skin, nails and hair. As well as helping in the treatment of sagging and wrinkles. Composition: Hyaluronic Acid, Hydrolyzed Collagen Type 1 Peptides, MSM, D-Panthenol, Nutricolin Silicon, Biotin, Vitamin C, Zinc Chelate.
CHONDRO C2 – Improves and assists the performance of physical exercises, as the junction of type II collagen and magnesium helps in the joints, such as the shoulder and the knee, also treating muscle fatigue. Indicated for athletes and practitioners of physical activity looking to avoid injuries. Composition: 40mg of Collagen UC II, Magnesium, Vitamin C.
WOMAN ENERGY – Special formula designed for muscular and cardiac recovery, it helps training performance, rich in antioxidant action. Composition: Co-Q10, Astaxanthin, B12, Vitamin C, Magnesium.
ANSI LESS – Helps fight anxiety and improves sleep quality. Composition: L-Tryptophan, B6, Magnesium Chelate.
SUPER OMEGA-AZ – Complete compound of all vitamins and omega 3. Composition: A, B1, B2, B5, B6, B9, B12, C, D, E, K, Ca, Cu, Cr, Fe, I, Mg, Mn, Mo, Yew,Zn.
TRIPLE ACTION MAGNESIUM – With all three types of magnesium in one formula, it helps with muscle fatigue, improves workout performance, insomnia, constipation, and heart health. Composition: Magnesium L-Threonate, Magnesium Dimalate, Magnesium Chelate.
TETRA ACTION IMMUNITY – Rich in elements that increase immunity formulated with 4 components that together give more power to health. Composition: C, D3, Zinc, Magnesium.
TPM- Helps reduce PMS and cramps. Composition: Borage, Linseed, Evening Primrose, Vitamin E.
COLLAGEN+ – Verisol collagen with other nutrients that potentiate skin, nails and hair. Composition: Hyaluronic Acid, Biotin, Vitamin C, Selenium, Zinc, Vitamin A, Vitamin E, MSM.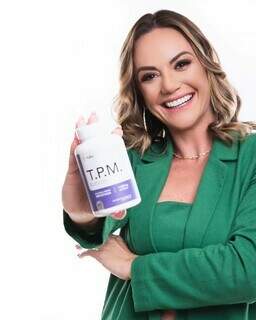 "All the formulas have been very thought out and carefully created to meet the needs of each person, as a master pharmacist I have evaluated and approved each article" quotes Livia del Ciampo.
In addition to the Kalife range, the Cereals and grain eco-market brought to Campo Grande a variety of products to ensure a balanced diet. On the shelves of this eco-market, you will find organic and vegan products, pesticide-free, gluten-free, lactose-free and sugar-free. Not to mention the variety of functional foods, the bulk sale of cereals and supplements.
And this anniversary month is full of promotions, gifts, tastings and discounts to celebrate the brand's 8th anniversary.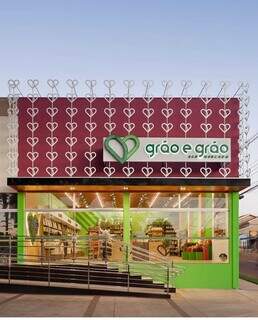 THE Cereals and grain eco-market makes deliveries throughout Brazil. Find out more about all the lines of Facebook and instagram and fur to place. Also visit one of the three Campo Grande units:
Store 1: Rua Rio Grande do Sul, nº 1602, corner with Rua das Garças – see how to get. The phones are (67) 3222-6701 or (67) 99247-3861 – call here.
Store 2: Avenida Via Parque, 933 (corner Av. Mato Grosso – Galeria Via Park) – see how to get. The phones are (67) 33216200 or (67) 99288-1311 – call here.
Store 3: R. Jeribá 743 (corner with Rua Ione Macedo) – see how to get. The phones are (67) 3211-9879 or (67) 99288-1311 – call here.