As macroeconomic uncertainty hangs over the crypto asset market, the price of Bitcoin (BTC) struggles to turn green again.
Macroeconomic uncertainty, trade wars and investor indecision have hit Bitcoin (BTC) price hard. At the time of writing, Satoshi Nakamoto's cryptocurrency is trading at $16,215, down nearly 3% on the day.
The bankruptcy of FTX has dealt a major blow to the credibility of centralized crypto exchanges. But as usual, Binance was able to capitalize on the crisis and become the largest Bitcoin-holding crypto exchange in the world.
Binance becomes the largest Bitcoin-holding crypto exchange
Before being dethroned by Binance last week, Coinbase Pro was the world's first exchange in terms of Bitcoin reserves.
Binance now has 584,083 BTC, while Coinbase only has 533,048. Bitfinex, Gemini, and Kraken come third, fourth, and fifth, respectively.
This change once again shows Binance's resilience against its rivals, but what does it mean for the price of Bitcoin (BTC)?
Binance's dominance means its managing director, Changpeng Zhao (CZ), could play a key role in driving market momentum. In other words, if CZ makes mistakes or makes negative comments, the entire crypto market could suffer.
BTC price plunges into the red, but investors sell at a loss
Another interesting point, the increase in Binance's Bitcoin reserves has had a negative impact on the SOPR index. (Output Profit Spent Ratio) of the asset. This indicator, which measures profit and loss ratios based on the change between BTC buying and selling prices, crashed to 0.87 on November 13.
On the same day, 140,000 BTC entered Binance, bringing reserves to an all-time high of 586,488 BTC.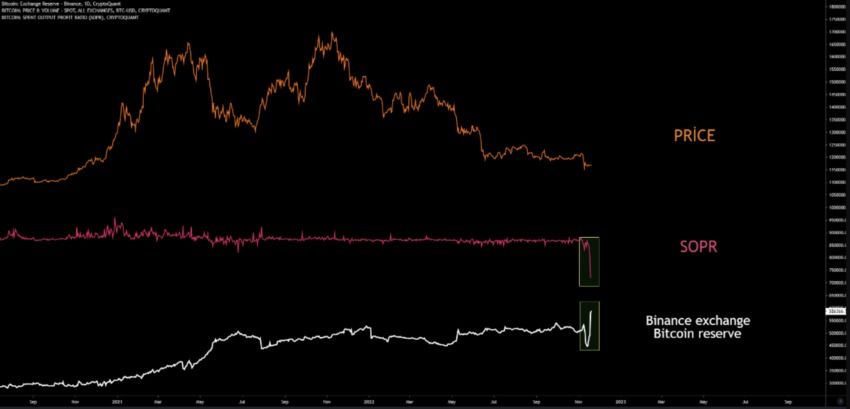 On November 19, Bitcoin's SOPR index tested its March 2020 lows, meaning many investors sold at a loss.
Despite this rapid drop in Bitcoin's price, analysts remain rather optimistic.
For example, analyst Will Clemente points out that despite the sharp drop in the price of Bitcoin, the Long-Term Holders Index (LTH) recently approached its all-time all-time high.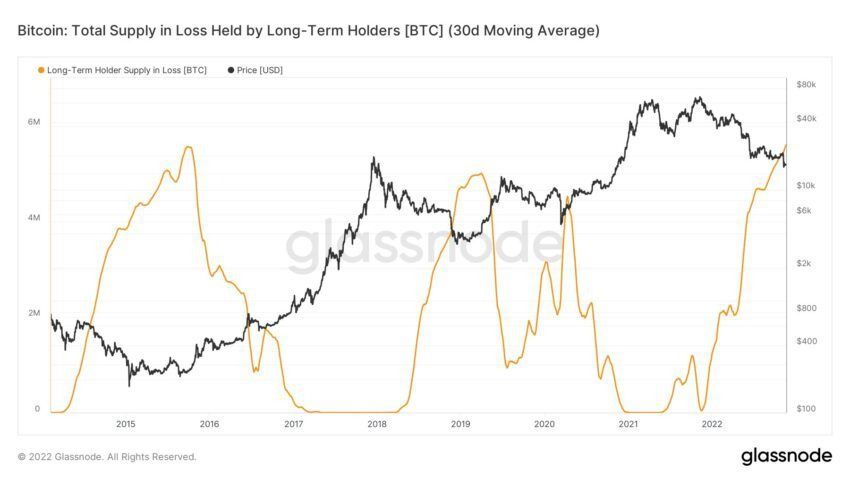 Similarly, reserves held by long-term holders have reached an all-time high.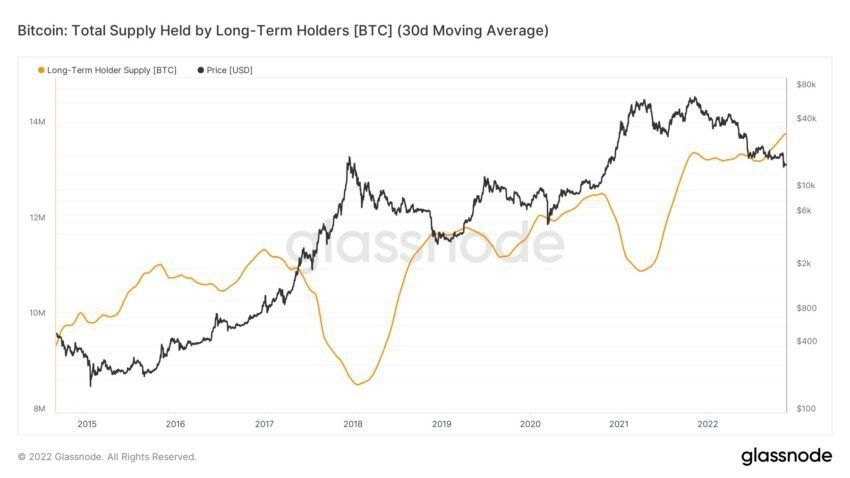 If the price of Bitcoin continues above $16,796, where 1.2 million addresses hold 1.1 million BTC, this level could turn into strong support.
Keep in mind that Bitcoin's price is currently out of solid support, which means that if the asset continues to fall, it could test long-term lows near $11,000.
disclaimer
All information on our website is published in good faith and for general information purposes only. Any action the reader takes based on information found on our website is entirely at their own risk.