In this vast digital world where cybersecurity is at the center of attention, blockchain seems to be one of the most trusted technologies. Is this decentralized architecture really secure for data storage and transfer?
Blockchain: Decentralization provides powerful cybersecurity
Thanks to decentralization, encryption and consensus mechanism, the blockchain guarantees a high level of data security. In decentralization, there is no central authority or storage location. Each network user plays a role in storing all or part of the blockchain.
The data in the blockchain is decentralized and verified. Therefore, if a system is properly distributed, the concept of a single point of failure is eliminated.
A hacker can always attack one of the nodes of the structure. But to do significant damage, it needs to attack a significant number of blockchain nodes, which is difficult.
Cryptography enhances security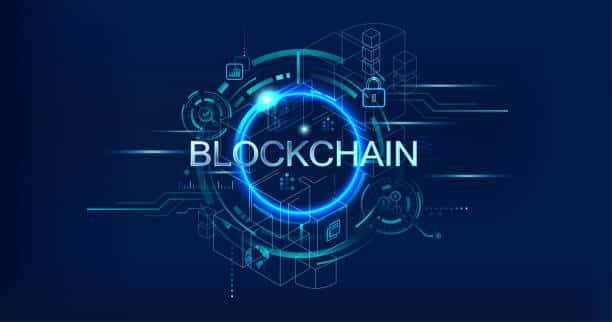 In addition to decentralization, there is also cryptography that converts block transactions into a hash function. The latter, randomly generated using a special algorithm, is linked to the hash of a parent block.
Therefore, when an attacker wants to hack a blockchain, he must not only decrypt the cascaded hashes, but also modify all the blocks.
There is also the consensus that maintains trust between network members who do not know each other.. It ensures that each new block is authentic and consistent between network nodes. Thus, the consensus mechanism tracks any attempted manipulation, deletion, or other manipulation of data.
The blockchain: secure, but not infallible
The blockchain is secure, but the technology is not 100% invulnerable. Cyber ​​criminals and hackers always find loopholes to exploit. And all told, malicious actors can use classic attack techniques such as phishing.
Hackers can also use more advanced methods such as the routing. Hackers interrupt the functioning of the blockchain through the internet routing infrastructure. Specifically, an attacker divides a network into several components, blocking communication between nodes.
This creates parallel blockchains. After an attack, the mined blocks are discarded and the scammer receives data (and cryptos). Hackers also make extensive use of the 51% attack. In this case, hackers create pseudo-identities try to get the majority of the validator's votes in a proof-of-work (PoW) blockchain.
HASensure security at all levels of the technology stack would already make it possible to protect against the risk of an attack. But there must be one too effective identity and access management.
It is equally important to access control in smart contracts. Cybersecurity experts also recommend choosing the consensus mechanism carefully. In addition to these methods dedicated to the blockchain, security must be supplemented by traditional techniques.
In other words, always setting up an effective firewall. But also: it is necessary avoid following links in suspicious emails. In short, ensure good digital hygiene.