Kook Ewo first made a name for himself as a graphic designer, his first major success being his work in the film Silent Hill in 2006. He also produces commercials and short films; we owe him the opening titles of Solomon Kane, Fracture and Splice, among others.
Now Kook Ewo also works in the field of digital art in the form of NFT. For example, he has created international reference events: Motion + Design, about graphic art and motion design, as well as NFTin access about art and the blockchain. NFT in America had also welcomed major NFT artists in March 2022 such as Bryan Brinkman, Refik Anadol, Jason Bailey and Sarah Meyohas. On 17 and 18 September, the NFT in Europe event took place at the Théâtre du Gymnase Marie-Bell. We were able to interview the artist and director of these gatherings.
After an international success, and especially in the United States, where success is the most difficult and often the most coveted, why did you choose France for this new edition of NFTin and Motion Plus Design?
Motion Plus Design has already had several international editions, including Tokyo and Los Angeles. It was the occasion to launch NFTin America glued to the Los Angeles edition in February. NFTin America has been very successful. We even received Beeple on the occasion of Motion Plus Design with whom we did a river interview on stage.
This motivated us to create a European edition for both events. Paris was a logical continuation as Motion Plus Design was founded in 2011 in the French capital.
You talk about digital art as a major movement of the 21st century. Do you expect it to take over traditional art?
I don't necessarily believe there is a contradiction between one and the other. On the other hand, I think the great advantage of digital art is that it will take up a more everyday place in our lives. People will have easier access to it than to traditional art. And this in relation to the evolution of the use of screens. Art lovers will have fewer and fewer prejudices than they do now.
Digital art will eventually be considered an art in itself. I think the evolution of the technology will also make it possible, since the NFTs, for example, have made it possible to take a first step in the recognition of digital art, simply because the blockchain makes it possible to create a certificate create that will say that a work is indeed a work and that it is good in such a place. This even if we know the technical limits of NFTs today.
Indeed, graphically, the work itself is not in the blockchain (apart from some rare projects), but this is a problem that will be solved in the coming years. This allows digital art to really take off. At the moment the blockchain makes it possible to create this certificate but not yet preserve the work itself except on the IPFS network but it will be the next technological step that will allow digital art to be considered viable and to be considered seriously. .
Do you think your NFT presentation boxes could become the new trendy gift? Do you want it? Or would that make the art too mainstream?
In fact, we opted for rarity and reduced the box set to just 40 copies. So it won't be a mainstream giveaway for a while. NFTs are all super rare. Half are sold, especially in the middle of a bull run. For now, in the bear market, activity is sluggish, I would even say NFT sales in general have stalled. But when the weather picks up, I can confidently say it's a collection that will last. Not only is it seriously done, but the selected artists all seem destined for great success in the world of NFT.
Are you satisfied with this first French edition? What are your greatest successes?
I am very satisfied ! As for Motion Plus Design, there were a lot of people. At 10 a.m. on Sunday morning, the theater was already full. That is to say! We have nice guests, it was a very busy day for Motion Plus Design. The performers were great as usual.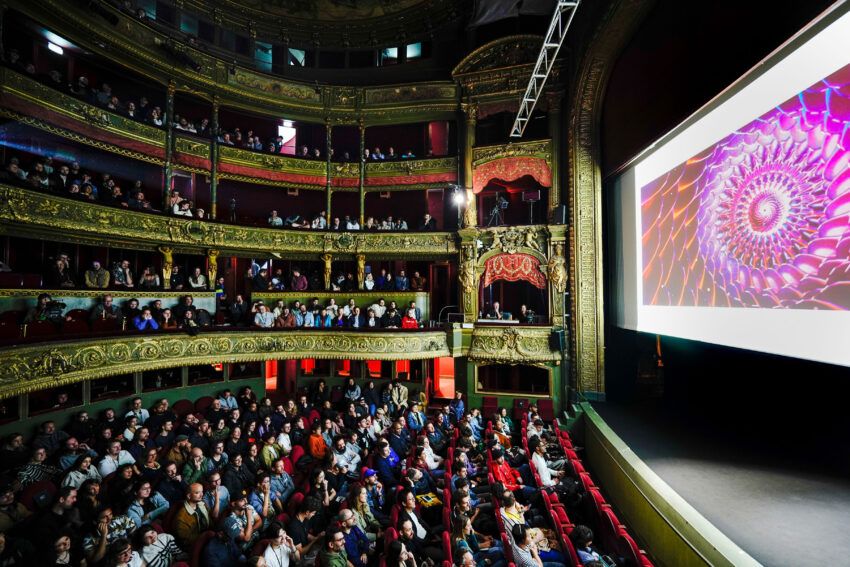 In the case of NFTin, I'm very, very happy with the feedback we've gotten, because it seems to be the only event that just highlights the artistic application of NFTs. Most events showcase all kinds of NFT applications and feature NFT art. In our case, we focused on art and that had a big impact on the spirit of the NFT environment, because when it comes to art, it doesn't always feel very connected to what's happening.
disclaimer
All information on our website is published in good faith and for general information purposes only. Any action the reader takes based on information found on our website is entirely at their own risk.