Coinbase's surprise announcement indicates thatfrom December 5, 2022the crypto wallet Coinbase Wallet no longer supports Bitcoin Cash (BCH), Ethereum Classic (ETC), Stellar (XLM), and XRP cryptocurrencies !
quote in his press release a low consumption of these crypto-assets, Coinbase Wallet will therefore stop supporting BCH, ETC, XLM and XRP.
If you already have tokens BCH, ETC, XLM and XRP in a Coinbase Wallet crypto wallet, your tokens are not lost but can be recovered as they remain always linked to your crypto address(es) and accessible through your Coinbase Wallet recovery phrase.
To view or transfer your cryptos BCH, ETC, XLM or XRP after December 5, 2022, you will need to import your recovery phrase to another non-custodial crypto wallet provider that supports these networks.
You can visit the Coinbase disclosure sheet on this topic: click here.
On the contrary, from December 5, 2022 it is therefore no longer necessary to send Bitcoin Cash (BCH), Ethereum Classic (ETC), Stellar (XLM) and XRP cryptocurrencies to a Coinbase Wallet.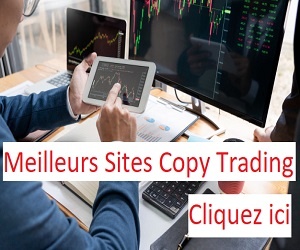 As Coinbase recalls on its support site:
" Check if Coinbase Wallet supports the network you are receiving the assets from, otherwise you won't be able to access those assets. If you send or receive unsupported assets through Coinbase Wallet, you will lose them. »
You can view supported cryptocurrencies in Coinbase Wallet by opening the Wallet app and tapping Receive.
While the cryptocurrencies Bitcoin Cash (BCH) and Ethereum Classic (ETC) clearly no longer have the public interest they once had, Stellar (XLM) (XRP's competitor) and XRP are victims of Ripple's lawsuit against the SEC which led to the deletion of the XRP token on many crypto exchanges, including Coinbase.
Coinbase, which has also joined Ripple in its legal battle against the US regulator, click here to learn more.
Once this trial is over, logic would dictate that the XRP token will once again be listed on Coinbase and the other major crypto exchanges that have suspended trading.
Cryptocurrency still very popular with the general public, XRP could then make its return to the Coinbase Wallet if it regained its pre-trial aura.
An XRP price that is currently around $0.39 on Binance.
Faced with this kind of inconvenience with Coinbase, it is rather advisable to use a secure crypto wallet like Ledger Nano X: click here to learn more.
follow us on Telegram, Facebook and Twitter.
READ ALSO: